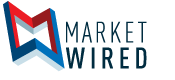 Natural Disasters Encourage Web Accessibility Discussion
/EINPresswire.com/ -- PROVIDENCE, RI--(Marketwired - September 21, 2017) - The recent natural disasters of Hurricanes Harvey and Irma have refocused the discussion on the need for universal web accessibility, particularly for those with a disability. Disabled individuals need to have access to inclusive online apps and resources that not only keep them informed of weather conditions, but also offer them a means to communicate in the instance that they are stranded and need assistance or rescue. While some apps, like the one developed by the American Red Cross, still need work to make the user experience universally accessible, other groups, like FEMA and others organizations around the world, have made important strides in tackling accessibility issues in the realm of disaster preparedness and relief. Some are developing apps to aid humanitarian and rescue workers create accommodating environments for those with disabilities. Others are creating a means by which those with hearing or visual impairments can communicate effectively with aid teams.
Read more at the Bureau of Internet Accessibility website https://www.boia.org/blog/navigating-web-accessibility-during-natural-disasters
About the Bureau of Internet Accessibility:
Mobile and Web accessibility compliance is a requirement, but trying to understand the WCAG 2.0 Guidelines and how they relate to ADA, ACAA, OCR, AODA, Section 508 and other compliance requirements, can be confusing. The Bureau of Internet Accessibility (BoIA) has been helping eliminate the accessibility digital divide since 2001. The organization's reports, tools, and services have assisted businesses in improving, maintaining, and proving the accessibility of their websites. With services that include self-help tools, audits, training, remediation and implementation support, BoIA has the experience and expertise to ensure that accessibility efforts are worthwhile and successful. For more information, visit www.BoIA.org.
Powered by